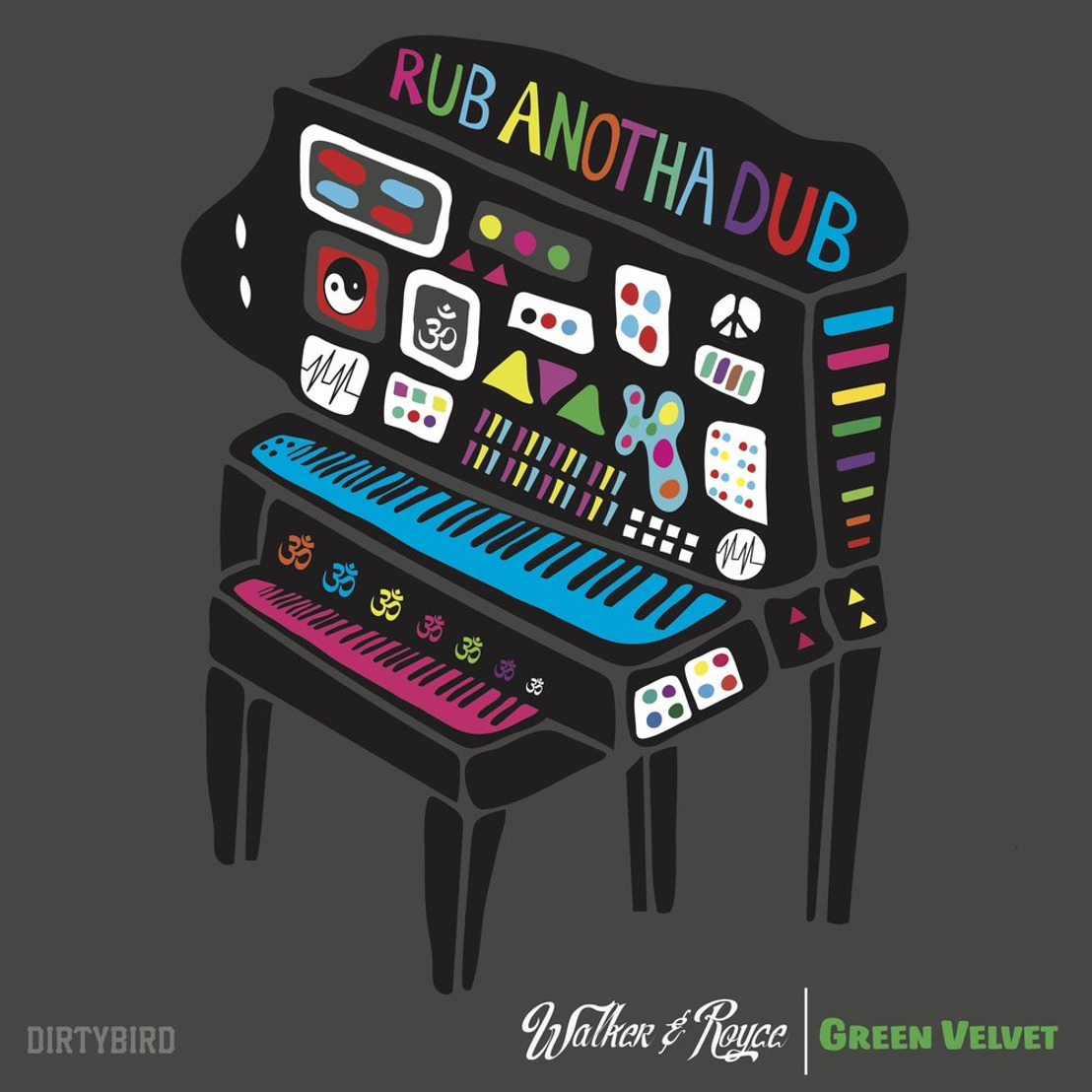 Walker & Royce Release Official Music Video for "Rub Anotha Dub" with Green Velvet
Thursday, October 12, 2017 — Debut Album, Self-Help, Drops October 20th on DIRTYBIRD Records
Stream Video Here: http://vevo.ly/0okDBk
Dirtybird darlings Walker & Royce have dropped the official music video for the second single off their debut album, Self-Help, featuring the infectious vocal stylings of Green Velvet. As the lyrics of 'Rub Anotha Dub' suggest, the video follows three ravers in a club—the DJ, the Breaker, and the Glow Stick Shaker—and none of them want to leave. Yet as the club closes for the night, they are forced to exit and go on a wild ride through winding canyon roads.
The story progresses as the three ravers and their friends dash through the mountainside roads in an extreme tricycle race. The grandiose shots of the streets bending through the hills play a stark contrast to the shots of the ravers dancing in the club. However, both scenes show the ravers' "getting busy" and showing off their individual styles as they bust out dance moves in front of club lights and drifting down the empty canyon streets.
The release of the 'Rub Anotha Dub' video comes just as the guys kick off on their 2017 North American album tour following a standout performance at Dirtybird Campout this past weekend. Walker & Royce's North American triumph begins with a slew of club and festival gigs; notable stops including Dirtybird Players parties in Brooklyn and Washington DC, San Francisco's Halcyon, Chicago's SPYBAR, Detroit's Grasshopper Underground, Los Angeles' Sound and San Diego's Bang Bang, with more dates set to be announced soon.
Self Help puts forth a career-defining debut album - an immensely clever project that lures listeners in with club-ready grooves only to leave them in contemplation. Walker & Royce invite you to get lost in the flowing constructs of their imagination while they search for the constantly evolving remedy of Self Help.
Stream Video Here: http://vevo.ly/0okDBk
Connect With Walker & Royce
facebook.com/walkerroyce
twitter.com/WalkerAndRoyce
instagram.com/walkerandroyce
soundcloud.com/walker-and-royce
open.spotify.com/artist/1lAwVq9MxNJkB0dEY6xNoV
Connect With Dirtybird
dirtybirdrecords.com
facebook.com/dirtybirdrecords
twitter.com/dirtybird
instagram.com/dirtybirdrecords
soundcloud.com/dirtybirdrecords
open.spotify.com/user/dirtybirdrecords
Birdfeed.dirtybirdrecords.com
dirtybirdrecords.com/store