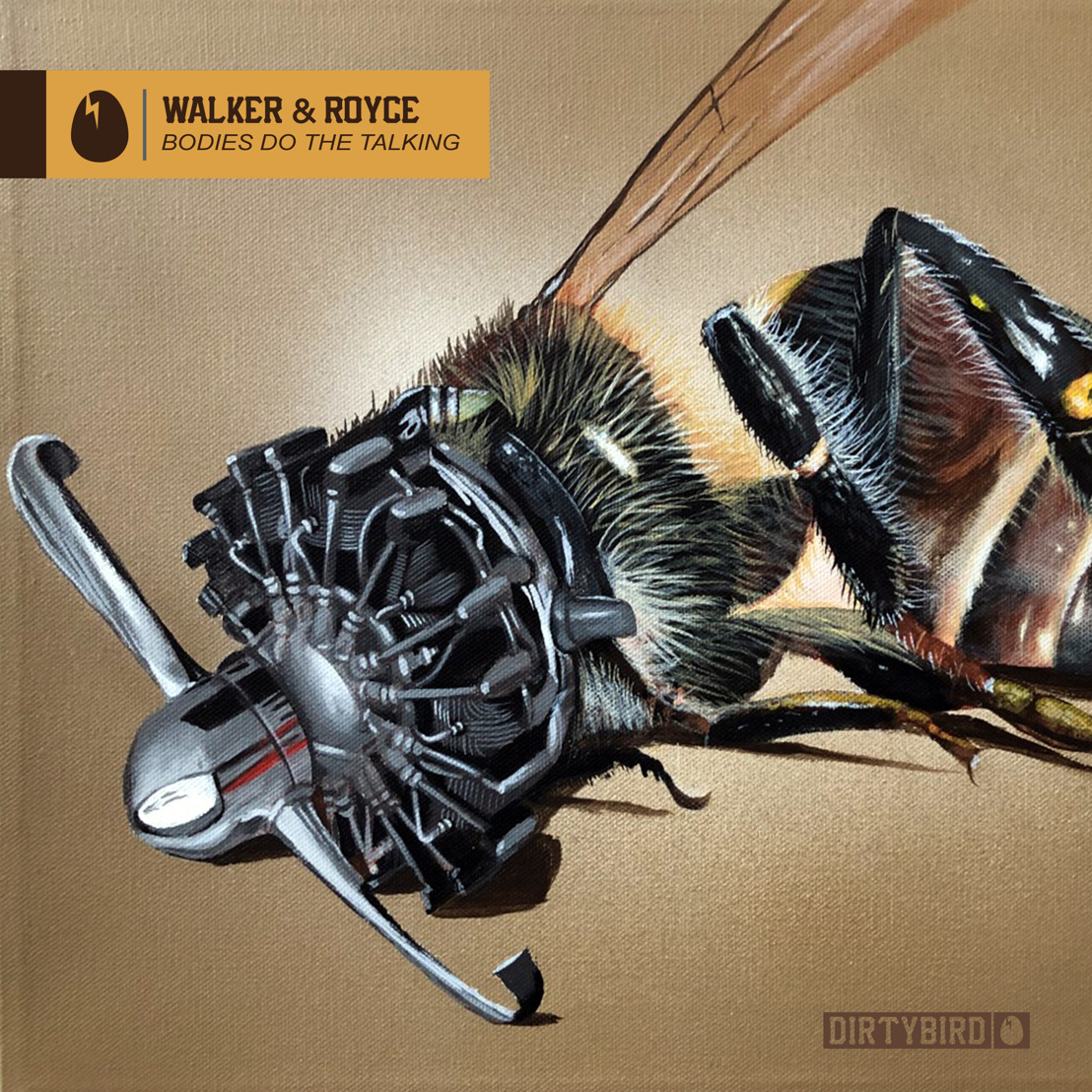 Walker & Royce 'Bodies Do The Talking' EP
Friday, June 14, 2019 — Out Now on DIRTYBIRD:
DIRTYBIRD welcomes back beloved family members Walker & Royce for one of its biggest releases of the year: Bodies Do The Talking. The two-tracker marks their first solo release on the imprint since their standout 2017 album, Self Help.
Bodies Do The Talking is a double A-sider, with both of its tracks designed for peak time play. Its namesake opener starts off on a deceptively mellow note, with synth lines and lo-fi textures detonating into wild effects and pounding percussion. "Uh Oh" is a more consistently paced groover, packed to the brim with a haunting vocal progression and electrifying analog buildups.
Walker & Royce have come a long way. Self Help ushered in a new era of creativity for the duo, while its crossover appeal helped make them into household names. Already tagged as a strong force by the DIRTYBIRD camp, the album cemented their place among the label's hierarchy. Less than a year later, they'd return with Ardalan for a brand new project and self-titled EP, Escapade.
Connect with Walker & Royce:
https://www.facebook.com/walkerroyce/
https://www.instagram.com/walkerandroyce/
https://twitter.com/WalkerAndRoyce
Connect with DIRTYBIRD:
https://www.facebook.com/dirtybirdrecords/
https://www.instagram.com/dirtybirdrecords/