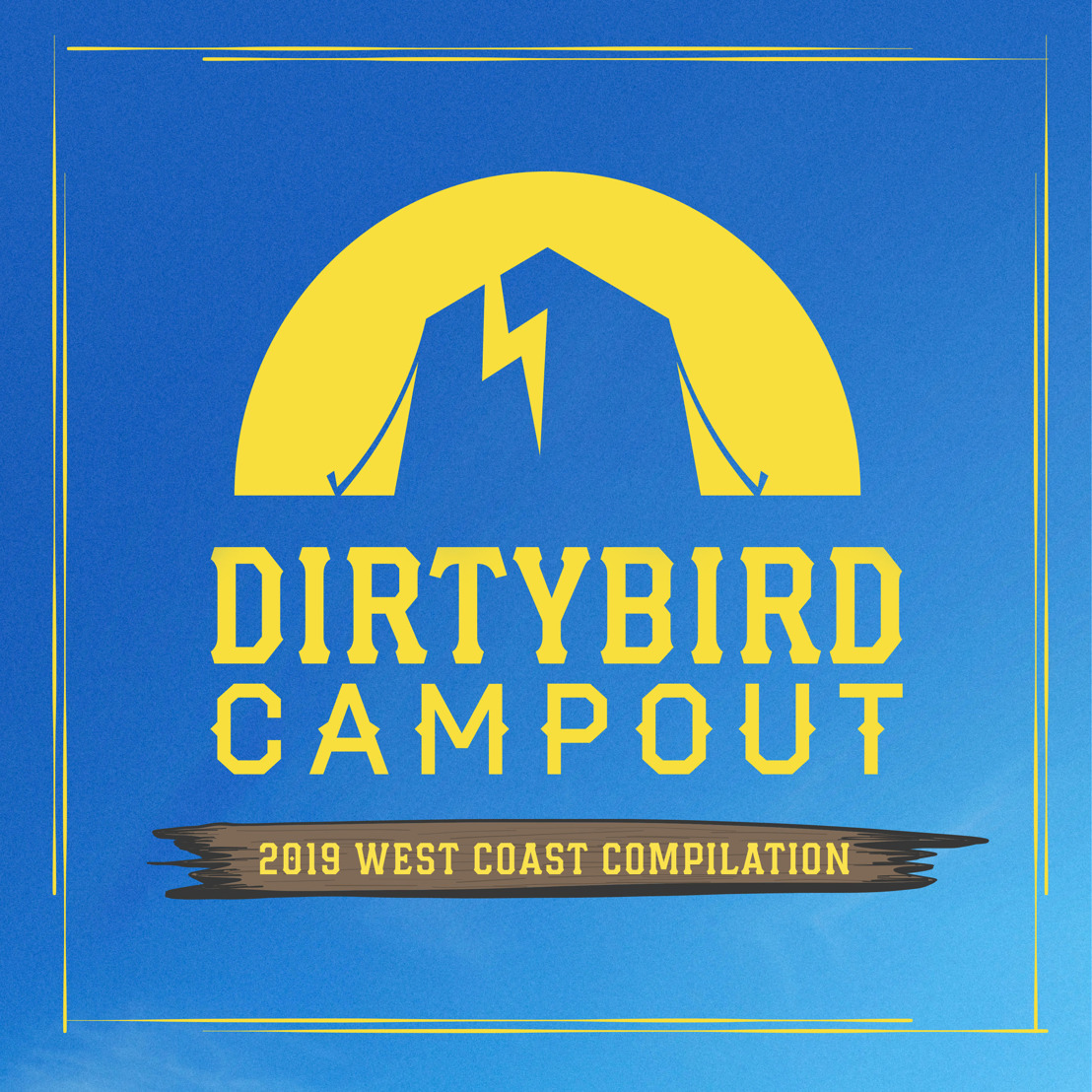 DIRTYBIRD Releases 'Dirtybird Campout: 2019 West Coast Compilation'
Friday, September 27, 2019 — Ten Tracks from New & Old Label Stars, Including Campout Talent Worthy, Westend, Black V Neck, Steve Darko and More
Tickets to Campout West on Sale Now:
Tents? Check. Uniforms? Check. Scouts from east to west are packed and ready for Dirtybird Campout West, with the only thing missing being an invigorating set of beats for the weekend ahead — until now, that is. Head Counselor Claude VonStroke and his DIRTYBIRD flock have delivered the Dirtybird Campout: 2019 West Coast Compilation featuring 10 sonic treats by a cast of new and old label and festival favorites.
Pimpo Gama opens the compilation with the steamy "Let's Play It Again." More goodies follow from a wide array of DIRTYBIRD newcomers, including Tk9 with his rambunctious cut "In The Edge," C.H.A.Y.'s "Telegram," and two futuristic numbers, "I Like It" by Luke Andy & Teknicoz and "Volta" by Ryan Forever closing out the mix. Mat.Joe's vibrant "Bentley" ramps up the overall energy of the record midway through.
Of course, this collection wouldn't be complete without tunes from Campout's finest 2019 acts. Miami's Black V Neck brings the momentum from the compilation's opening with the jolting "Tarzan," while rising star Westend delivers the heads-down heater, "Ambidextrous." Label favorite Steve Darko finds his way into the action by way of a distinctive vocal cutter "Touching," while Worthy's "Take A Ride" is an adventure through pounding percussion and extra-terrestrial synths.
What remains most special about Dirtybird Campout is its ability to craft an intimate space for guests to let their inner children out to play and create unforgettable memories, soundtracked by top selectors in house, techno, and bass. Campers are invited to immerse themselves in a wide variety of activities just steps away from camp and the stages—from tug-of-war to archery, to kickball—often alongside DIRTYBIRD 'Camp Counselors' themselves. It's this open and fun atmosphere that keep its ranks filled year after year.
Turn on the music and get on the road - it's Campout time.
Connect with DIRTYBIRD:
dirtybirdrecords.com
dirtybirdstore.com
facebook.com/dirtybirdrecords
twitter.com/dirtybird
instagram.com/dirtybirdrecords
Dirtybird Campout 2019 Lineup:
Adam F
Amp Fiddler
Ardalan
Black V Neck
Bot
Christian Martin
Claude VonStroke
Cut Chemist
DāM-FunK
Deep Sky Objects
Deron Delgado
Dillinja
DJ Holographic
DJ Glen b2b Bruno Furlan
EPROM b2b Barclay Crenshaw
Faren Strnad
Franklyn Watts
Galen
German Brigante
Gettoblaster
Heidi
Herbert
Holt 88
Honeycomb
J-E-T-S (Jimmy Edgar & Machinedrum)
Jhené Aiko
Josh Wink
J.Phlip
Justin Jay
Justin Martin
Kill Frenzy
Lubelski
Mija
Nastia (drum 'n bass set)
Pillowtalk (Live)
Redlight
Robag Wruhme
Rybo
Sage Armstrong
Sherelle
Shiba San
Shield
Steady Rock
Steve Darko
The Librarian
Tiedye Ky
Tiga b2b Matthew Dear
VNSSA
Wajatta (Reggie Watts & John Tejada) Live
Walker & Royce
Westend
Will Clarke
Worthy
Wyatt Marshall
Yousef
ZDS