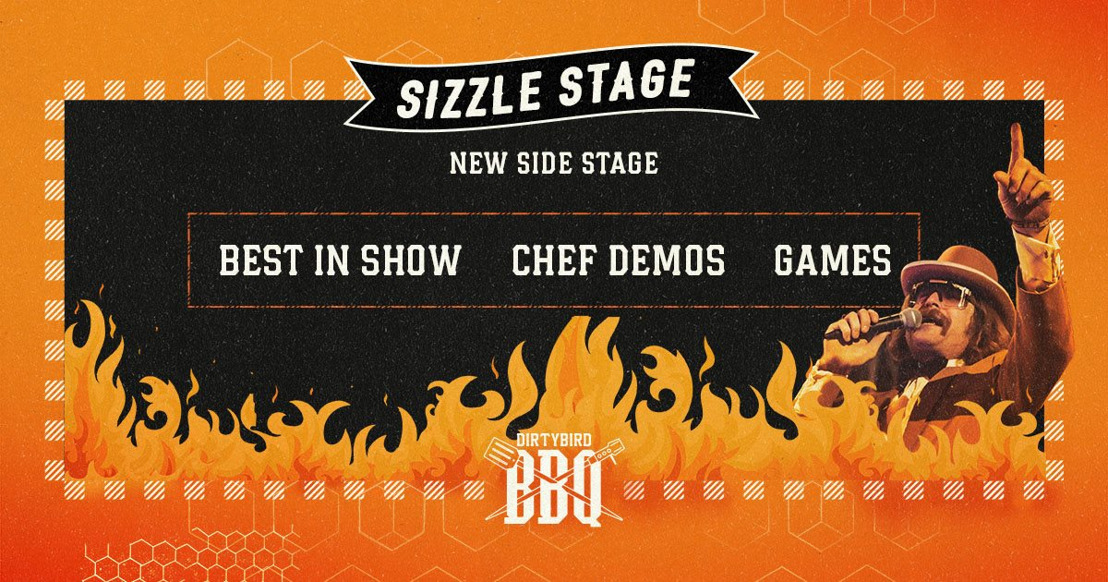 DIRTYBIRD BBQ Announces 'Sizzle Stage' Programming
'Beat Kitchen' Cooking Demos Featuring Chef Richie Nakano (Bay Area) and Chef Ocho (LA)
Saturday, April 27, 2019 — Plus Games & Activities:
'The Great Bingo Revival,' 'Best In Show,' 'Balloon Pop,'
'Roast The Bird' and More
Few events compare to the DIRTYBIRD BBQ when it comes to extrasensory appeal. On top of tasty beats and delectable grilled treats, the brand new Sizzle Stage has officially been added to the BBQ menu. Live comedy, games, and the debut of the "Beat Kitchen" sessions with local chef all-stars are in store at each event, and today, DIRTYBIRD has shared the fine details.
It might be called the Sizzle Stage, but Bay Area guests are about to learn that 'Getting Fried Iz The Shit' with chef Richie Nakano and Ardalan at the May 4 BBQ. Nakano has proven his penchant for perfectly fried 'chicken sandos' many times through his famed IDK Concepts pop-up shop. He'll be teaching his audience how to cook five-star fried food with Ardalan as his sous chef. The lessons won't stop at chicken; afterward, Nakano will be showing off the full breadth of his frying abilities by taking audience suggestions of what to fry next.
Chef Ocho of viral sensational LA brand All Flavor No Grease and holder of the "Quesadilla King" title will be leading the Beat Kitchen charge at the LA BBQ- May 5. Claude VonStroke will join Ocho for his 'Beat Kitchen' spectacle in celebration of Claude's newest release, "Getting Hot." In line with Chef Ocho's notable touch with Mexican cuisine, the two will face off in a hot sauce showdown aptly dubbed "Let's Taco 'Bout 'Getting Hot." Audience members will then judge the two's hot sauce creations using Ocho's iconic tacos as a test vehicle to see who came out on top. During the face-off, Ocho will be doling out wisdom on crafting the most crave-able hot sauce.
The Sizzle Stage will also encourage fans to play their favorite Campout Games and Activities like the Balloon Push 'N Pop field game, 'The Great Bingo Revival' (at the LA and Bay Area BBQs), and the return of the 'Best In Show' competition. All of these elements combine to concoct the tastiest seasoning for an already stellar BBQ offering.
Of course, one can't forget the music that supplements this wild mixture. The DIRTYBIRD flock has been activated all around the U.S. to ensure that each of the five BBQs are pumped with fresh and searing new music. A wide variety of label favorites like Justin Martin, Justin Jay, Walker & Royce, J.Phlip, Sacha Robotti, Ardalan, ZDS, Steve Darko, and more will be joining Claude VonStroke across the following cities: Bay Area, LA, Austin, Denver, and Brooklyn.
Connect with DIRTYBIRD:
dirtybirdrecords.com
dirtybirdstore.com
facebook.com/dirtybirdrecords
twitter.com/dirtybird
instagram.com/dirtybirdrecords