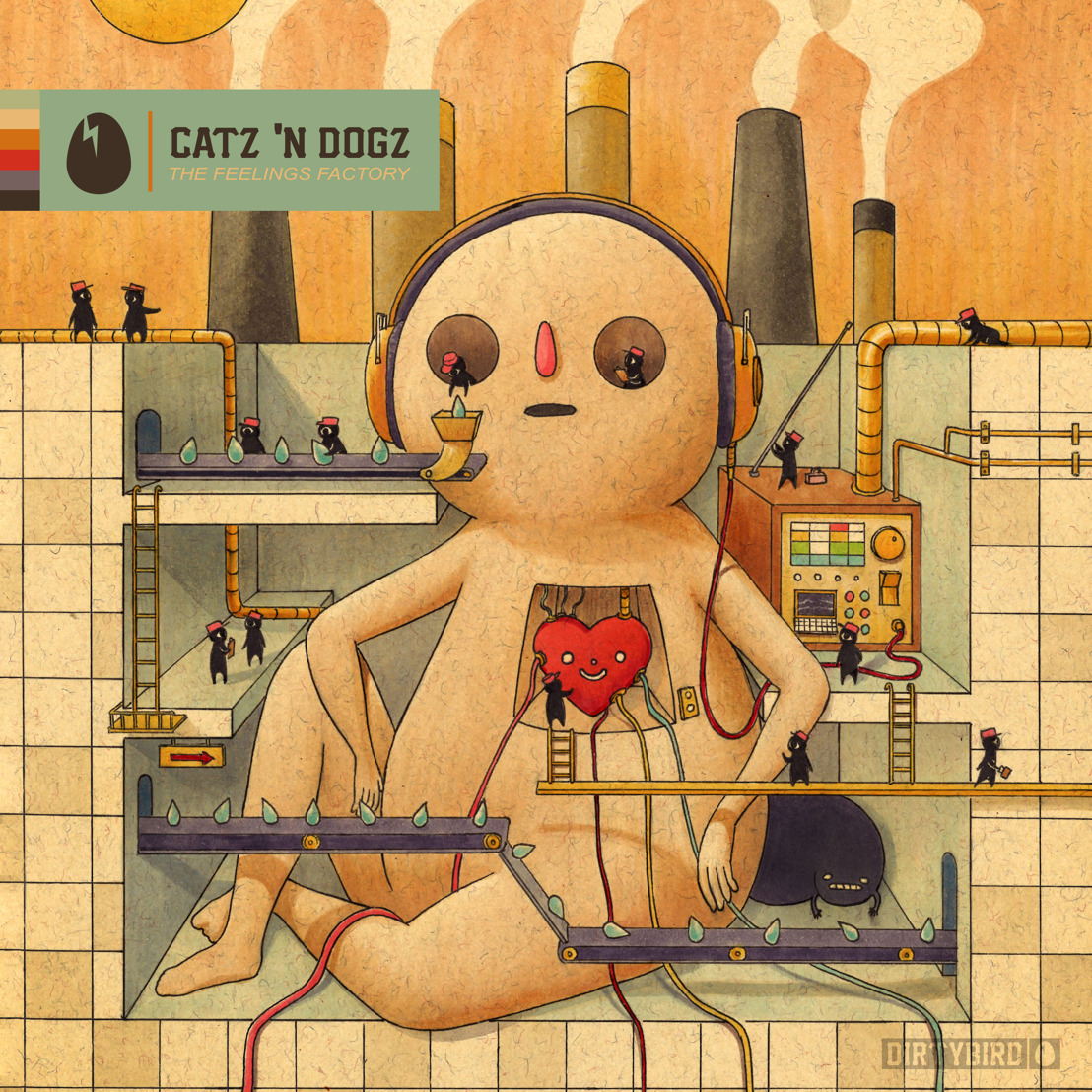 Catz 'N Dogz Come Back To Roost on DIRTYBIRD with The Feelings Factory EP
Friday, June 8, 2018 — The Feelings Factory EP Drops on June 8th
Includes Fine Feeling feat. Robert Owens, Factory Settings feat. Joseph Ashworth
Buy / Stream The Feelings Factory EP Here: https://lnk.to/feelingsfactoryPR
Pets Recordings label heads and Polish beat maestros, Catz N Dogz return to DIRTYBIRD for the first time in over 4 years with a massive two track EP titled 'The Feelings Factory'.
"Fine Feelings" leads the release with the smooth Isaac Hayes-esque vocals of Robert Owens. Topped by syncopated organ chord stabs and gritty jazz-like percussion, the rolling tech track is bound to be a key selection for summer 2018's hottest dancefloors.
Catz 'N Dogz follow up with "Factory Settings" alongside Pets brethren Joseph Ashworth. The tune pushes forward with Disco-style drums and a chugging bassline, rounded out with dizzying synth leads and cinematic drum hits, all before finishing out with vocal chops comparable to a jungle bound pack of hellbent monkeys.
Catz 'N Dogz are some of Dirtybird's Oldest Extended Family; spanning multiple EPs, a couple albums, as well as some remixes. Dirtybird even presented the very first release from Catz 'N Dogz as they transitioned from their old 3 Channels alias in 2007.
Overall, The Feelings Factory EP is a solid homecoming release to Dirtybird from Catz 'N Dogz.
Buy / Stream The Feelings Factory EP Here: https://lnk.to/feelingsfactoryPR
Embed of The Feelings Factory EP Here: <iframe src="https://open.spotify.com/embed/album/3zBd5G28MQ3WNTqK3q1YzB" width="300" height="380" frameborder="0" allowtransparency="true" allow="encrypted-media"></iframe>
Connect with Catz 'N Dogz
facebook.com/catzndogz.official/
residentadvisor.net/dj/catzndogz
pets-recordings.com/
twitter.com/catz_n_dogz
instagram.com/catz_n_dogz/
Connect with DIRTYBIRD
dirtybirdrecords.com
dirtybirdrecords.com/store
facebook.com/dirtybirdrecords
twitter.com/dirtybird
instagram.com/dirtybirdrecord